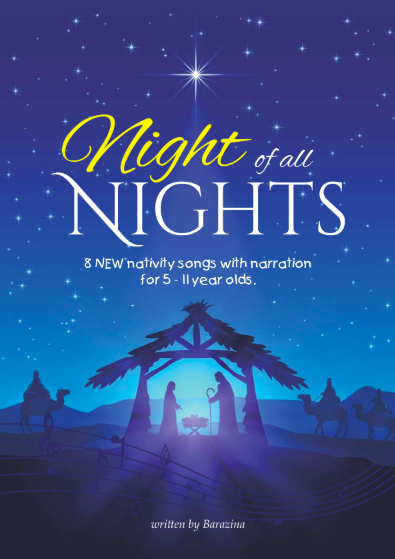 Barazina – Night of All Nights CD (Hard Copy)
These new fantastic nativity songs were written specifically with primary school children in mind: energetic, meaningful and covering a wide variety of musical styles.
Children will find these songs great fun to sing whilst also learning the main themes of the Christmas message.
The CD includes the songs with vocals and backing tracks without vocals.
The Songs:
Why Me?
It's a Long LongWay
Knock Knock Knock
Night of All Nights
The Shocked Shepherds' Song
Camel Ride
Spirit of Christmas
It's Christmas Time